You Don't Have to Take Our Word for It!

Here's what some of our satisfied customers have to say about Columbia Fleet Service: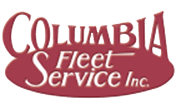 09/20/2023
Sebastian really help me out.. best ever if I ever get broke down I prefer him to come every time.. quick reliable and safe.
The wrecker driver, Sebastian, very professional and got me off the side of the road pretty quickly. Great guy.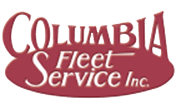 08/18/2023
Mr Sebastian Was Very Helpful Nice Guy Quick Repair An Got My Truck Up An Running Thanks Bud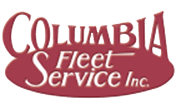 08/11/2023
Long story short, I had to call them twice. I had a driver broken down in Jessup. They were very friendly, considerate and knowledgeable. We ended up bringing another truck up and towing the broken one back. It was taking too long for our vendor and theirs to get the part. They even took my driver to a hotel. They tried going over and beyond. Even if they were unable to fix this issue, it wasn't their fault. I will definitely reach out to them again if I ever have a driver broken down in or around Jessup. Thank you to everyone Rick and I dealt with for about 2 and a half days.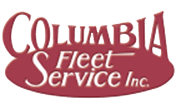 07/24/2023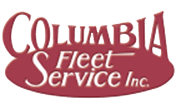 07/17/2023
They work really fast and we're polite, serious, and my tow truck driver was experience and diligent I believe his name is Sebastian he was very professional.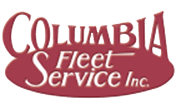 07/05/2023
They are GREAT! Especially Matt Berberian (who I have been dealing with). We had the CAT Converter stolen from our moving truck and he answered right away, gave estimate, and got parts ordered all in the same day!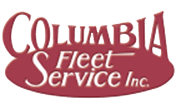 07/03/2023
Fast and courteous staff! Fixed the minor issue with my Volvo truck...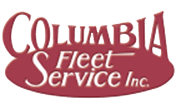 06/23/2023
Sebastian was great very good with his job got me back in good time awesome work sir keep it up.
My tractor broke down on the highway and had the pleasure of having Sebastian assist me. He was very professional and knowledgeable about his job. I like to ask questions and he was more than happy to provide answers. Awesome guy and awesome service.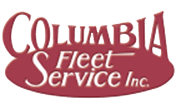 05/15/2023
Sebastian was very professional, took time from his day stop to give a helping hand without be asked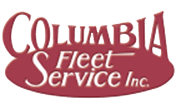 I highly recommend.
Towing & Recovery
, near
Glen Burnie, MD
05/04/2023
Broke down on i70E just west of Baltimore. My company dispatched these guys out to get towed to Glen Burnie and they are awesome! Matt was the driver and he's the man for the job! He was punctual, professional, and made it look easy. He deserves a raise!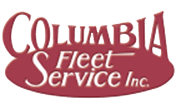 Great service
04/21/2023
They were quick and efficient.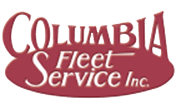 02/28/2023
I purposely waited to do this review. I wanted to be fair and take emotion out of the equation. First and foremost, let me be clear about the quality of workmanship they put out, which is second to none. I have absolutely no problem acknowledging that they are fast, friendly, and professional. They got me out of a jam in a hurry. The only issue I have is more my fault than there's. ALWAYS always always get a quote on the work to be performed BEFORE it's done. Just because they have a great price on one thing don't mean that they will have great pricing across the board. All in all, I still wouldn't hesitate to call them for repairs to my big truck. These guys are the heat!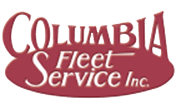 01/09/2023
My driver was very awesome and he helped me out a lot. Thank you!!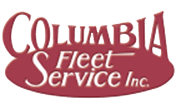 01/07/2023
Very friendly and punctual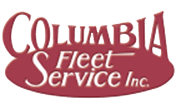 12/27/2022
Sebastian got me out of a tight spot when my work truck was stuck. Sebastian was totally professional and a pleasure to be around. I didn't know there was a second step to putting my vehicle in AWD and he had the decency to not bust my balls over it. Give that man a raise.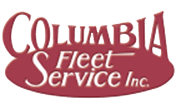 Towing & Recovery
12/19/2022
Sebastian came out to haul my car hauler and did an outstanding job. Very nice guy! Knew what he was doing and got the job done quickly! Appreciate the timely service, thanks very much!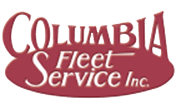 Towing & Recovery
12/07/2022
I couldn't thank these guys enough. I needed a heavy load repositioned and they gave me a quote and time line and stuck to both. Their equipment and operator made the move easy and they got me back on the road with no problems. I've seen tow companies absolutely rip truck drivers and companies off but these guys were fair and honest. Thanks again guys.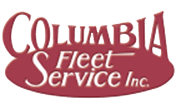 10/25/2022
Sebastian provides good customer service. Not only that, he is one of the best at his job I appreciate the good customer service & conversation through a trouble time.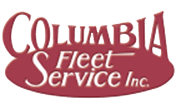 10/19/2022
Sebastian was very professional and friendly. He gave to my company VenusChTransport a five stars service. Thanks a lot... keeping rolling!!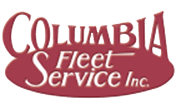 10/19/2022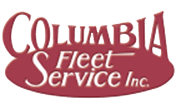 10/04/2022
UPS sleeper Driver out of Chicago, Sebastián showed up on time and towed us to Penske. He was super helpful and cool as the the other side of the pillow. Great first time impression.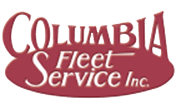 08/11/2022
Sebastian, thanks for the prompt service.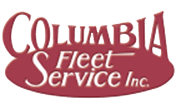 Fleet Electrical
07/27/2022
My gratitude to Fleet Columbia especially to Pete the mechanic! I stack at company where I went for pick up, my truck won't to start, it was wire problem! I called them they send the repair truck mechanic came listened to me and extinguished the problem! Good service, well people! God bless you!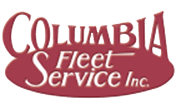 07/01/2022
Yeah I'm calling it to give to Columbia Fleet service To Sebastian the tow driver The Best credit ever.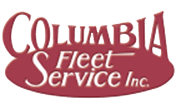 06/24/2022
What can I say? Thank you!!! What a wonderful shop and people. My trailer broke down just around the corner and when I was searching I found this place is the closest one and I parked my truck @TA and walked to the shop they searched the part and got the estimate on the next day. My worry was it may take longer to get fix but the professional John told me he will do the best and he did it! What a nice person and his colleagues at the office are all nice and helpful.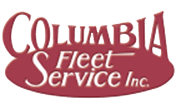 06/23/2022
Well let me start by saying the work that they do is Aces!! I've taken several trucks of the company that I work for there for maintenance and they've done awesome jobs on each. However due to there incredibly amazing staff and work that they provide they tend to get a little swamped. So things take a little longer than expected. But like I always say "Take your time do it right so you ain't gotta come back and fix it later". So if it's truck related and you're in the area CALL COLUMBIA FLEET SERVICE!!!!!!!!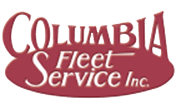 Trailer Work
04/27/2022
We launched a new start up business called " Smash My Trash" in March 2022. Shortly after launch we sprung a hydraulic leak that required precision work on an unusual piece of equipment. I was connected with their technician, Chris Murphy who took the lead. He took the time to review our video tutorials on how to remove the sensitive parts of the machine as well as to complete the repair. The repair was diagnosed on Friday, however, parts were unavailable until Monday. Chris came in an hour early (6am) on a Monday to complete the repair and had us on the road by 7:30am for our first scheduled job of the week/day. They are my fleet service for life!!! I appreciate all of the efforts, attention to detail and the exceptional customer service. Thank you fellas!!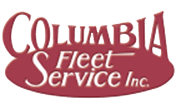 04/07/2022
Excellent service in a little bit of time, thx for getting me back on the road.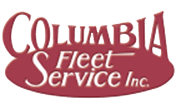 03/18/2022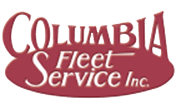 02/21/2022
Towed my tractor and trailer about 90 miles. Very prompt, professional and the price was very fair. I will be using again if in the area.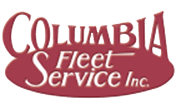 02/17/2022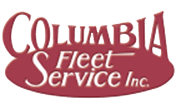 01/29/2022
Really helped me out of a jam I guess. Quick response times.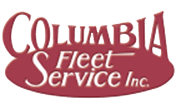 01/27/2022
Julayne was awesome ! She was super helpful with all of my questions and made sure everything was taken care of properly for me! Thanks again!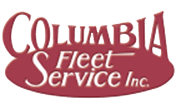 01/24/2022
Sebastian is a cool dude, very prompt and professional.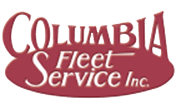 01/05/2022
Tractor got stuck in the ice and my company sent another company to pull us out. Their guy didn't bother stopping, just driving by saying that it was "impossible..." That's when my company called Colombia Fleet Towing and when Sabastian got there he had us out in 5 minutes. Awesome guys and got out as fast as they could. Save yourself some time and just call these guys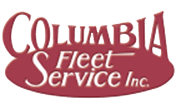 01/04/2022
Sebastion was very prompt and courteous. My full sized tractor trailer was towed safely and professionally.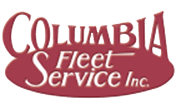 12/27/2021
The service was excellent.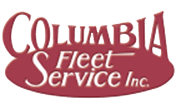 11/08/2021
Surprised how fast they got me in and repaired. Mr. Steve was knowledgeable and helpful. He explained everything to in great detail. I feel like I learned something. Will definitely recommend this place.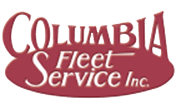 11/01/2021
The guys were professional, I like that I didn't have to wait long. Sebastian helped me right away, they were dynamite would recommend for your repair.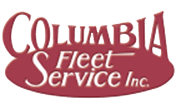 10/29/2021
Had a breakdown on the capital beltway, sebastian responded and was very professional, kept me up to date on his ETA and overall was amazing help getting me out the weather so that I could go home when I was supposed to. Overall a great experience aside for the traffic, which is at no fault to anyone but the DC area.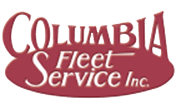 10/28/2021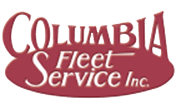 10/02/2021
Sebastian was a life saver he came roadside and towed me back to terminal safe&sound I refer anyone in the DMV area to use their services be sure to ask for Sebastian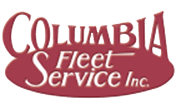 09/29/2021
Very professional and attentive to the customer's needs. Here's to jobs well done.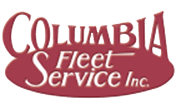 09/29/2021
Sebastian was a great help to me when I broke my drive shaft he was a total professional when I was in a really bad situation I truly appreciate everything he did to get me safely off the side of the interstate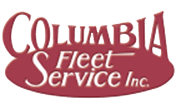 09/15/2021
DUSTIN THIS GUY IS AWSOME THIS COMPANY SHOULD BE PROUD OF HIM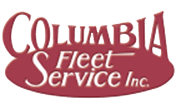 08/05/2021
They done real good job and I appreciate it though what is again Dustin Dustin Sebastian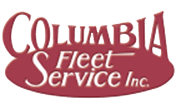 08/03/2021
Dustin B, Is and was Very Knowledgeable and Prompt with this unit 1131 for Hansen&Adkins , Very well respectful Great Company Presentation.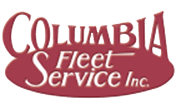 07/30/2021
One of the best experience today professional great worker got every done everything done fast and safely a good person to talk to thanks for the rescue DUSTIN much love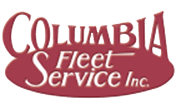 07/29/2021
Had to have my tractor/trailer (78' long, 75K lbs) towed yesterday. Dustin, tow truck driver, arrived earlier than anticipated. He had my truck hooked and on the way to Kenworth dealership in about 30 mins. Have been towed a couple of times before. It took other drivers much longer. It did not take long for me to realize Dustin knew what he was doing. He paid particular attention to safety of my truck (large sleeper (120") and loaded trailer (enclosed car hauler with extended bubble on front). He was very professional, safe, and personable. He did an excellent job! Highly recommend his services!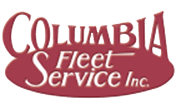 07/24/2021
Got a tow from Dustin was a great experience he was on time and very professional he went above and beyond would definitely use this company again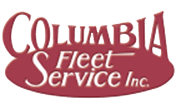 07/15/2021
Very professional people to work with and they know what they are doing specifically with heavy duty trucks and busses.They have excellent customer service and they take the time to explain to me what's wrong with my bus and provide me with the plan. Thank you so much Columbia fleet for all your help. Definitely I will be a customer for good.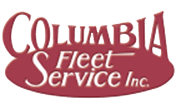 06/17/2021
they have every good service. I trust them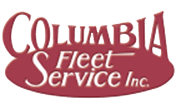 06/15/2021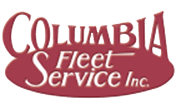 06/11/2021
Great shop for truck repairs.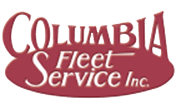 05/31/2021
Had a budget truck break down and needed to get a new truck. They used Columbia Fleet Services for this swap and the company as well as the driver, Dustin, were amazing. The driver honestly made the experience a lot better and a lot less stressful than budget had already made it. He gave me valuable information on towing my car trailer behind the truck as well helped me get the new truck set back up. He even waited for 3 hours in his truck while the unload/load team swapped the trucks. Would highly recommend to anyone looking to get great service very fast.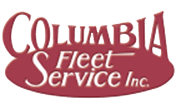 05/06/2021
Very quick repairs, and a awesome staff. Very nice shop!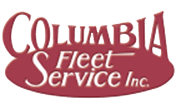 04/17/2021
My tractor trailer broke down Dustin came out towed the truck awesome job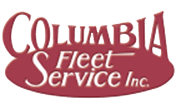 04/14/2021
Had to get my semi towed today. Called Columbia fleet service, driver showed up on time, didn't have to wait long. Dustin was the tow truck guy's name, great guy knew what he was doing. Got me to my destination on time. Lastly, their price was reasonable as well.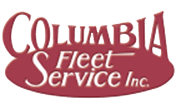 04/10/2021
A great shop to call if in need.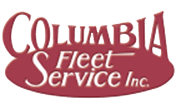 04/08/2021
Had to have my air dryer replaced except for the wait because they didn't have the part and Kenworth had to have it overnight-ed this crew from original contact to leaving their yard were professional and helpful the whole time. Great job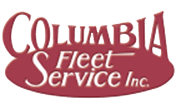 03/15/2021
If you are stuck in a pickle and don?t want to get taken advantage of, call these guys! My engine was overheating so I had to pull over on I-95, Paul was very helpful and got me back up and running in no time! Even went to the parts store to pick a part up, if that?s not roadside assistance i don?t know what is. ??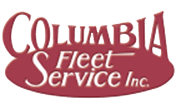 02/15/2021
Really impressed!!! Great shop , fair fast Thank you !!!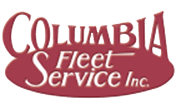 02/06/2021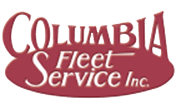 01/24/2021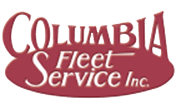 12/28/2020
Was towed by Dustin and was super happy with his service will definitely use again!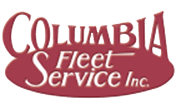 11/30/2020
Fast response and major repair completed on the roadside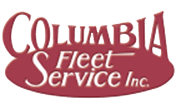 11/04/2020
I was told they would be there in 90 minutes but they came way before that.I want to thank Dustin for his professionalism and quality service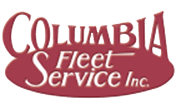 10/07/2020
Dustin Blan was very professional and knowledgeable about his job. He answered all my questions without any problems. He also went above and beyond his job. If I ever need assistance again I would call on this company due to Dustin and his great job. Thank you, again for all you did.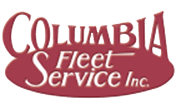 10/06/2020
On 10/2 called for a tow I was shocked that they didn't charge by the mile so the cost was 900 to get towed an hour plus up to Hagerstown MD from Jessup anyhow called up Columbia after calling T/A showed up in 15 min the driver DUSTIN is the man he made sure he got my truck dropped and then made sure I got to my room safe much appreciated you really don't find companies like this you guys keep up the great work

Jack Burton's pork chop express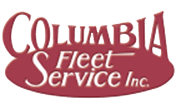 10/05/2020
Got towed by Dustin very cool calm and collective guy ..was prompt with getting to me on time and getting truck hooked up safely and brought to a safe place..I would definitely use this company again and recommend this towing company .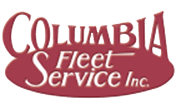 09/30/2020
Columbia Fleet always provides top notch service.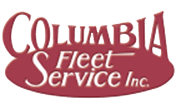 09/29/2020
This is one of the most honest and reasonable shops we have ever worked with. Very fair pricing on every repair they have conducted for us. A breath of fresh air in this industry.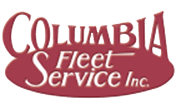 09/17/2020
Fast service when you get there early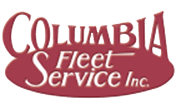 09/05/2020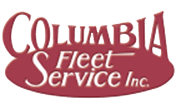 09/03/2020
Professional, affordable, and reliable! Will use again when in the area. Highly recommend if you are in a jam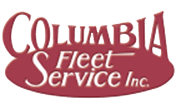 07/23/2020
Dustin was very professional and knowledgeable. Very polite and very easy to talk to. Recommend these guys to any one.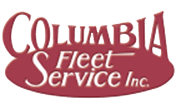 07/07/2020
Dustin, did a great job real nice guy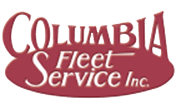 07/07/2020
Great service and great people! Andy and Joseph are amazing and very professional. Highly recommend this company!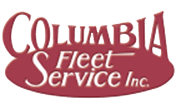 03/17/2020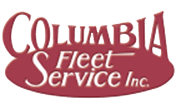 02/03/2020
They take care of me right away with no problems.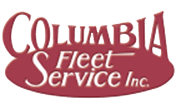 Quality work, great with car carriers, thanks for getting me rolling again guys.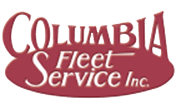 Got my truck worked on at this shop. Owner is a very nice guy. He worked with me, left very happy. Thanks!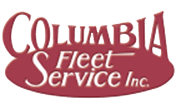 Completes work in a timely fashion.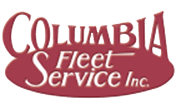 I been a truck driver for 35 years and I can tell you this shop is no joke. I've gone to this place for a real long time. I live over there in Dundalk and there are shops around there but I don't go to them because they aren't as good as this place. I will drive over to Jessup eveytime I need work on my tractor. Thanks for doing a great job.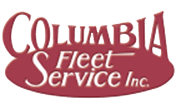 Very fast and courteous service.Prices are reasonable. Road service was quick and efficient.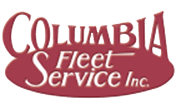 Reliable & Dependable, 24/7! Great service!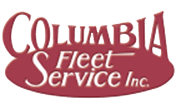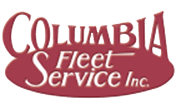 Repairs were done in a timely manner, and prices were very reasonable.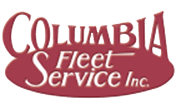 They do their best to get you in and out as quickly as possible. Great crew...great shop
Reviews
Sebastian really help me out.. best ever if I ever get broke down I prefer him to come every time.. quick reliable and safe.

Zeno Brown, 09/20/2023

The wrecker driver, Sebastian, very professional and got me off the side of the road pretty quickly. Great guy.

uberroho64, 09/19/2023

Mr Sebastian Was Very Helpful Nice Guy Quick Repair An Got My Truck Up An Running Thanks Bud

Nathaniel Bradley, 08/18/2023