TOWING & RECOVERY
Proudly Serving Jessup, Maryland, Washington DC., Baltimore, Elkridge, Glen Burnie, Annapolis, Central Maryland, Northern Virginia.
Our team includes experienced and well-trained professional drivers, each fully licensed and certified to ensure high quality auto solutions. Our flatbed trucks and tow dollies are well maintained and we are continually investing in the latest machinery, tools, and computers to advance our capabilities.
Our drivers and technicians are dedicated to providing you with the most professional service at affordable rates. We work 24 hours a day, 7 days a week, 365 days a year so you can reach us anytime, day or night. Our technicians are available around the clock for providing local and long distance towing and recovery services.
24-Hour Towing
Stranded? Columbia Fleet Service offers 24-hour towing. Let one of our experienced towing professionals assist you. Please call us at 410-324-7244, and we will get to you quickly so you can get back on the road as soon as possible.
Accident Recovery
If you are in an emergency situation, contact us immediately at 410-324-7244. Columbia Fleet Service provides reliable, timely towing service. Our towing professionals are able to meet your unique situation's needs.
Heavy-Duty Towing
Columbia Fleet Service provides heavy-duty towing services for semi-trucks, tractor trailers, big rigs, and other heavy equipment. If you have had an accident or break-down, contact our towing professionals at 410-324-7244.
Load Shifts
Repositions the load.
Load swaps
Swap load from one trailer to another.
Local Towing
Need towing? Columbia Fleet Service provides local towing. Let one of our experienced professionals help you. Please contact us at 410-324-7244, and we will get to you promptly so you can get back on the road as soon as possible.
Long Distance Towing
Looking for long distance towing? You've come to the right place. Trust Columbia Fleet Service's experienced towing professionals to tow your vehicle.
Off Road Recovery
If your vehicle has gotten stuck off-road, we're happy to help you recover it! Give Columbia Fleet Service a call at 410-324-7244 for expert, professional towing services.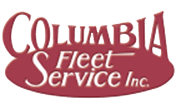 I highly recommend.
Towing & Recovery
, near
Glen Burnie, MD
05/04/2023
Broke down on i70E just west of Baltimore. My company dispatched these guys out to get towed to Glen Burnie and they are awesome! Matt was the driver and he's the man for the job! He was punctual, professional, and made it look easy. He deserves a raise!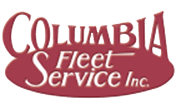 Towing & Recovery
12/19/2022
Sebastian came out to haul my car hauler and did an outstanding job. Very nice guy! Knew what he was doing and got the job done quickly! Appreciate the timely service, thanks very much!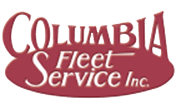 Towing & Recovery
12/07/2022
I couldn't thank these guys enough. I needed a heavy load repositioned and they gave me a quote and time line and stuck to both. Their equipment and operator made the move easy and they got me back on the road with no problems. I've seen tow companies absolutely rip truck drivers and companies off but these guys were fair and honest. Thanks again guys.
Discover More About Towing and Repair Services At Columbia Fleet Service in Jessup

Emergency Roadside Assistance
Reviews
Very professional, the worker knows what he doing. That worked on my truck. Office personnel was friendly and helpful.

Charles Mccraw, 12/04/2023

My roadside mechanic Matt was the most professional and helpful person anyone could of asked for. Thanks Columbia Fleet.

Arnold Clark, 11/26/2023

Got my truck fixed in a day back road nice people to work with thanks.

Jon Bender, 11/16/2023